Where is Kia Made?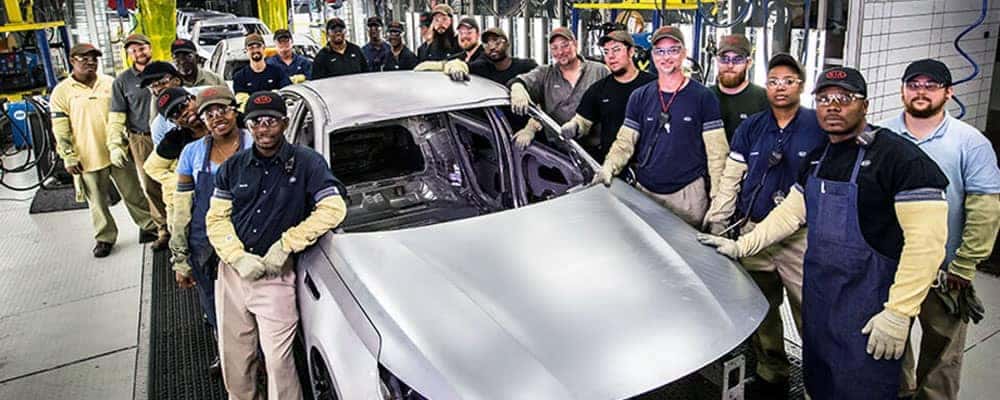 Combining sleek design work, the Kia brand combines affordability without sacrificing quality. Even so, most Southfield area commuters haven't heard of where Kia cars are produced. If you've ever thought to yourself, "Where are Kia cars made?" read on for the answer!
What Country is Kia From?
The Kia auto company originated in South Korea and is headquartered in Seoul. Back in 1944, Kyungsung Precision Industry, basically the parent of Kia, was founded. In 1973, Kia opened its first integrated automotive assembly plant to innovate in the South Korean market.
Where are Kia Vehicles Made Now?
In 1994, Kia was introduced to the North American market and, ever since then, the company has been spreading throughout the North American and European markets. Kia's headquarters are still in Seoul, and they have expanded to add additional Hwasung and Sohari plants in South Korea. Kia's European production plant is in Zilina, Slovakia. For the United States market, Kia has an assembly plant in Georgia, located in West Point. In 2011, Kia recorded its best ever sales in one year, becoming one of the fastest-growing car companies in the States!
Become a Part of Kia History at LaFontaine Kia
From the company's humble beginnings making the first Korean-produced bicycle in the '40s, to becoming one of the largest modern automakers, Kia's history is reminiscent of the brand name's meaning: to "arise or come up out of Asia." There's a reason why Kia has done so well – so get started by financing one of our new Kia vehicles at LaFontaine Kia. You can also see how Kia brands compare to other manufacturers like Hyundai. Check out our great special offers, and come to our dealership located near Detroit and Taylor!
Learn What We Love About Kia Models: