Parts Elite Award
LaFontaine Kia Wins 2015 Parts Elite Award!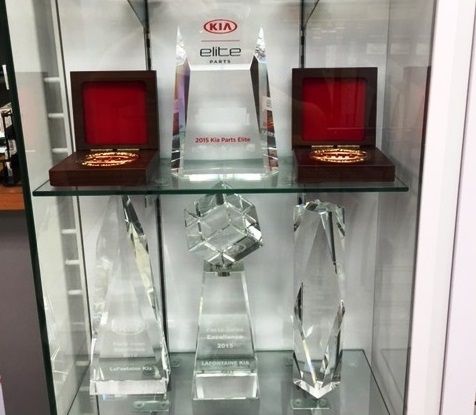 Achieving the Kia Parts Elite Award is a prestigious accomplishment for LaFontaine Kia!
This award means that LaFontaine Kia is the best place to go for parts solutions. Through hard work and dedication, our Parts staff has achieved this award by consistently providing the best service to its customers. Below are just a few of the requirements for achieving this award:
-LaFontaine Kia achieved #1 overall dealer ranking in 2015
-Achieve score of 95% or higher of the national average in KSI (Kia Satisfaction Index).
-Achieve Top Ranking for Both Parts Purchases and Sales.
-Retain Elite Certified staff for 5+ years.
Come find out for yourself how LaFontaine Kia is building lifelong relationships with its Parts customers.
Certified Staff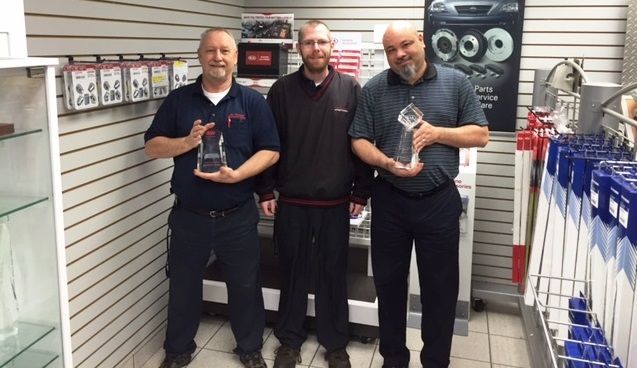 Our certified staff at LaFotnaine Kia is dedicated to fulfilling all of your parts needs. The parts staff has been elite certified for more than 5 years.
-Patrick Avery Parts Manager- 5 years elite certified
-Alan Hicks Assistant Parts Manager- 3 years elite certified
-Joe Hadley Parts Specialist- 3 years elite certified